Banned former IPL commissioner Lalit Modi again took to micro-blogging site twitter to attack BCCI president N Srinivasan accusing him of "orchestrating the retention policy" to suit his side Chennai Super Kings in the upcoming seventh edition of Indian Premier League.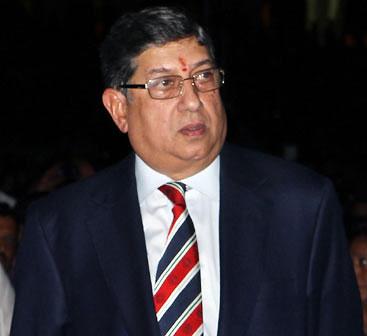 This year, the number of retentions increased from four to five with a 'Right To Match' card which says effectively gave a franchise right to retain six players from their previous squad.
"Case and point is the recent retention policy orchestrated by Srini for his own agenda and that is we know what," Modi wrote on his twitter page on Monday.
In another interesting tweet, Modi supported former BCCI president Jagmohan Dalmiya's views of the need to "clean-up cricket" before getting ready for next edition of IPL.
"I agree with Mr Dalmiya --- I have been saying that for a while. But Srini wants it his way. Hope courts intervene," Modi tweeted.