Saurashtra's prolific middle order batsman Cheteshwar Pujara says Indian Premier League (IPL) has its own charm and playing it is a different experience.
"IPL is the perfect platform for young cricketers and playing with the senior cricketers of different countries helps newcomers to learn a lot," Pujara told PTI.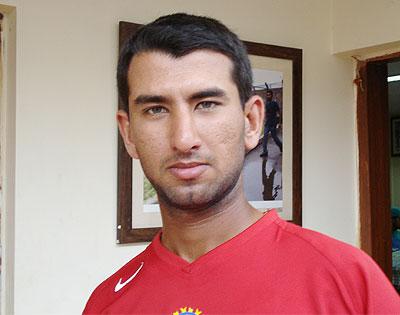 Pujara had however missed the IPL after playing seven games for Royal Challengers Bangalore and injured his knee while fielding for RCB against Kochi Tuskers Kerala. He was also kept out from India team for the series against West Indies despite absence of senior players.
Pujara had also picked up an injury in IPL third edition played in South Africa. Talking about his injury he said "it is difficult to avoid on field injury and an injured player does not have any option except for taking rest."
He however did not disclose the nature of his injury saying, "because of BCCI's instruction. I cannot disclose detail about the injury." Expressing disappointment for not playing in national side against West Indies despite absence of senior players, Pujara said "its painful to sit out with injury" but praised the young players for doing well in the West Indies series.
India has a strong bench strength. This is proven after Suresh Raina captained India and has won the five match ODI series against West Indies, he said.
Pujara, however was bothered about team India's busy schedule and said this gives young cricketers a chance while seniors are resting. Pujara will soon travel to London for further medical treatment and expressed hope to start practice as early as possible. He has played three tests for India with 72 as the highest run scored against Australia in his debut matchin Bangalore.