Pune Warriors captain Sourav Ganguly questioned the match officials' decision to report Marlon Samuels for suspect bowling action, saying that West Indian has not bowled any differently than in the three earlier games he played in IPL 5.
"I don't know what different did Marlon bowl in the fourth game. He has been bowling for West Indies for the last three years and bowled in three games of this IPL. He has not been warned. I don't know what different did he bowl in the fourth game to get the warning," he told reporters at the pre-match press conference ahead of his side's match against Royal Challengers Bangalore in Bangalore on Tuesday.
On-field umpires Aleem Dar and Bruce Oxenford, along with television umpire Vineet Kulkarni, reported Samuels's action after Pune Warriors' match against Chennai Super Kings on April 14 in Pune.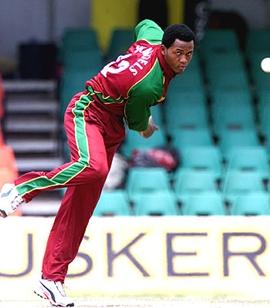 Samuels's action has been under scanner for quite some time as some of his fast off-breaks created suspicion. The delivery that cleaned up Mumbai Indians' Surya Kumar Yadav was bowled at a lot of pace and against CSK, Samuels bowled one over at a speed of over 122 kmph -- average speed of pacers Praveen Kumar and Vinay Kumar.
But Ganguly felt there were other worse deliveries in this IPL than those bowled by Samuels and authorities should be careful on this issue.
"Whoever has taken the decision should be very, very careful as there are few worse actions around this IPL," he said.
"The problem is they have not been able to hit Marlon into the stands," Ganguly said, adding that he has told him to keep bowling yorkers and see what happens.
As of now, Samuels can bowl, but if reported again, he will be debarred from bowling in the remaining matches.