It is without doubt one of the best phases for Indian Test cricket.
It all started in November 2009, when India beat Sri Lanka in Kanpur to register what was its 100th Test win.
A win in the subsequent Test in Mumbai ensured they moved atop the ICC Test rankings for the first time -- a position they have held on to since.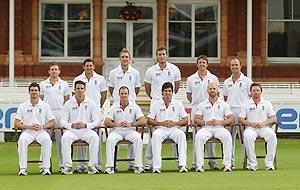 A first-ever clean sweep over Australia followed (in October) and then a historic first-ever win over South Africa was achieved in Kingsmead (Durban), a ground that had hitherto been the graveyard not only for India but also  other visiting teams.
Besides, there were a plethora of personal records during the time, most notably Sachin Tendulkar's 50th Test hundred.
And, come Thursday, India will rewrite history books again when they play their 100th Test match against England at Lord's -- making their hosts the first country against which the top-ranked team has played in a century of Tests.
It is mere coincidence that it is being played at a venue where India played its first ever Test match -- on 25th June 1932.
Not many teams have played that many Tests against each other (see box).
India will be slight favourites going into the match, England's home advantage notwithstanding.
England hasn't beaten India in a Test match in five years – since their win at the Wankhede in 2006. And that wait increases to nine years when it comes to beating India in England -- last achieved in 2002.
It will be up to MS Dhoni's men to ensure their 100th Test against England is as memorable as their 100th Test match win of 2009.
The match mentioned above also happens to be the 2000th Test match.
The 'century-plus' group
Australia vs England: 326 Tests
England vs West Indies: 145
England vs South Africa: 138
Australia vs West Indies: 108
England vs India: 100