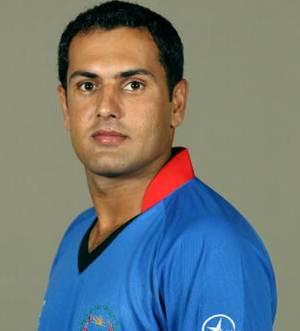 Afghanistan captain Mohammad Nabi was almost lost for words after his side qualified for the 2015 ICC World Cup on Friday.
"I can't express my feelings. It is a very big day in my life. I'm sure there will be huge celebrations back home.
"I'm happy for the people of Afghanistan and look forward to playing in Australia and New Zealand," he said.
Afghanistan beat Kenya by seven wickets, at the Sharjah Cricket Stadium, to earn automatic qualification to the ICC Cricket World Cup 2015.
"I didn't expect to play in a World Cup when I started playing cricket. But now I can cherish this moment and look forward to playing against the best sides in some of the best playing facilities.
"Playing in a World Cup will be one grade up and we'll try to work hard and do better," he added.
Afghanistan have been drawn in Pool A of the tournament -- to be staged in Australia and New Zealand from February 14 to March 29 -- alongside four-time champions Australia and co-host New Zealand, as well as Bangladesh, England and Sri Lanka.
Pool B comprises South Africa, India, Pakistan, West Indies, Zimbabwe, Ireland and Qualifier 4.
Looking ahead to the World Cup, Nabi said: "We know about some teams but we'll leave no stone unturned in our preparations and will try to give them a run for their money.
"There will be no pressure against Australia. We played against them here in Sharjah and I had a good outing against them and maybe they'll be a little scared with me. I've never played in New Zealand and look forward to the trip to Dunedin."
Afghanistan coach, former Pakistan fast bowler Kabir Khan was thrilled with the result.
"I'm lost for words. This is the best day of my coaching career. I had very few great and memorable days in my life and this is right up there. It has been a dream for so many years and now we have achieved it. It's like a dream coming true.
"There will be tremendous atmosphere in Afghanistan and I'm so happy for them. This year they'll get two Eids to celebrate."
Image: Mohammad Nabi
Photograph: Clive Rose/Getty Images