Disgraced former Indian Premier League commissioner Lalit Modi has expressed a vehement stance against the new ICC decision giving 'greater control' to 'Big Three' -- India, Australia and England, saying that it will destroy the game.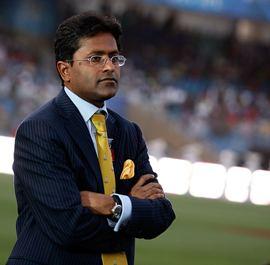 The outspoken and flamboyant Modi has had the unique distinction of being portrayed as pioneer and villain in the race to capture the hearts and minds of the cricketing world and is now a vocal critic of the ICC and the Board of Control for Cricket in India.
According to www.PakPassion.net, Modi said the proposals giving ''greater control'' to the BCCI, Cricket Australia and the England and Wales Cricket Board would bring destruction to the game.
He further said that if it goes on, there will be a time when only India, Australia and England will be playing each other, and they will send their 'B' teams to the other cricketing nations because the standard would have dropped to an alarming level.