Australia's problems in the lead-up to the Ashes has stemmed from captain Michael Clarke's absence as he is in a major way accountable for the general manner in which the team conducts itself and the general direction in which it is travelling, according to the Australian media.
According to the Sydney Morning Herald, the David Warner incident is an allegory for internal flaws that were already well ingrained in the Australian team before Warner punched England batsman Joe Root under the influence of alcohol at a Birmingham bar last Sunday.
Stating that the hold that Clarke and coach Mickey Arthur have on their team seemed to be loosening, the report said that although it would be unfair to blame Clarke for Warner's bar-room brawl or his expletive-laden Twitter tirade a mere three weeks ago, the skipper was conspicuous by his absence during the Root incident.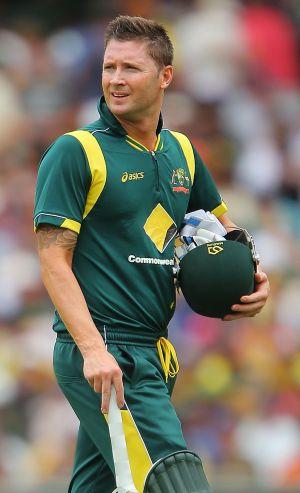 Although the report praised Clarke as a "terrific" tactician, "brilliant" batsman and a professional athlete, it however, added that the captain's value as a leader of men has been portrayed less favourably by the recent events and the state of the Australian team, although the report also held Cricket Australia (CA) culpable for this mess.
The report also said that the problem the Australian set-up continues to have, and from which the breaches of discipline stem, is not just in failings of leadership but also in its team dynamics, adding that beneath the surface, there are unhealthy cliques and factions within the team itself that have been allowed to fester.
According to the report, despite repeated denials by CA and the Australian team that their culture is not toxic, the recent events and the performance in the ongoing ICC Champions Trophy threatens to derail a Test campaign against England in which Australia are already considered outsiders.
The present Australian side - the unproven batting line-up in particular - has a big enough challenge on their hands matching their oldest rivals without nightclub controversies, the report added.
Photograph: Brendon Thorne/Getty Images