Pakistan team manager in England Yawar Saeed has denied having differences with Younis Khan and said it was drummed up by the media and that he has tremendous respect for the former skipper.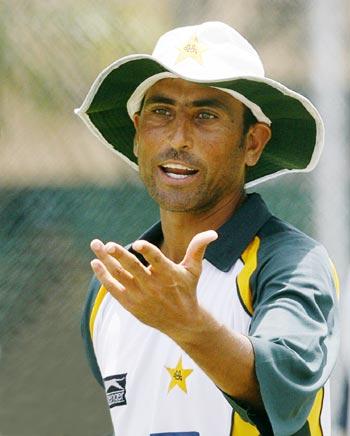 The differences between the two was highlighted in the media and is deemed to be one of the main reasons for the Pakistan Cricket Board not considering Younis for the Test series against England.
"These concepts of a dispute or having differences with Younis have been drummed up by the media. I have no differences with him and I respect him as a former captain and player," Yawar told Jang daily newspaper in London.
Media reports said the two developed severe differences during last year's Champions Trophy in South Africa, which eventually led to the board removing Yawar for the tour to New Zealand and Australia.
But after Younis was banned in March, the board re-appointed him as manager. According to reports, Younis blames Yawar for instigating a revolt against him within the team and encouraging players to go and complain to the board chairman instead of speaking to him directly about their grievances with him. Even during the inquiry proceedings held by the board into the team's poor show in Australia, Younis initially refused to attend a hearing as Yawar was part of the inquiry committee formed by the board.
But Yawar said he had no reason to have any issues with Younis. "I am just appointed as manager by the board and other than that I have no involvement or say in other matters of the board," Yawar said.
"By trying to drag me into this controversy, efforts have been made to defame me but the truth is I have a cordial relation with Younis," he said.
The Pakistan manager also claimed that he was not removed as manager on Younis's insistence and he had himself declined to accompany the team to New Zealand and Australia for personal reasons.
"Younis came to Bradford for the team's official dinner and met me with lot of warmth and respect. He respects me a lot. These stories that I encouraged players to take an oath against Younis are totally untrue. I didn't know about this issue until it came before the inquiry committee," Yawar added.
Yawar said it was a fact that he was a friend of PCB chairman for the last 50 years. "But while I work within my domain I do not allow anyone to influence me in my work as manager. If Younis is not being selected that is for the selectors to decide, not me. I personally respect him and he remains a great Pakistani player," he said.