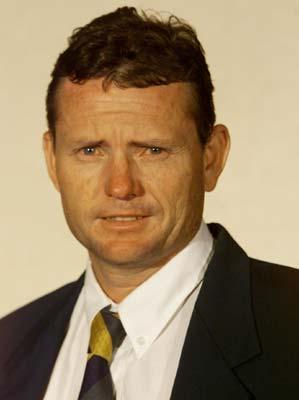 Graham Xavier Ford
Date of birth: November 16, 1960, Pietermaritzberg, Natal
Ford coached South Africa between 1999 and 2001 and is currently Director of Coaching with Kent County Club.
The 46-year-old worked as assistant to the late Bob Woolmer with the South African team. He took over from him after the 1999 World Cup and guided the team till 2001 before moving to Kent.
He also has the credit of guiding the Natal team which featured many of the current and recent South African players, like Shaun Pollock, Lance Klusener and Jonty Rhodes, besides the late West Indian fast bowling legend Malcolm Marshall.
First class career: 1982-83 - 1989-90