England off-spinner Graeme Swann is looking forward to this summer's meeting with India, saying for him, it will be the completion of a remarkable cycle.
Hard though it is to believe, it was only two-and-half years ago that Swann made his Test debut in Chennai -- creating an instant impression by dismissing Gautam Gambhir and Rahul Dravid in his first over.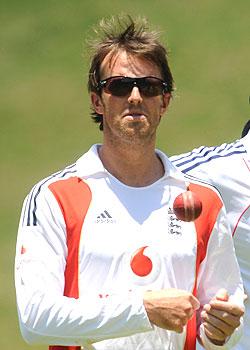 Now, he has played 29 Tests, taken 128 wickets at 28 apiece, picked up 10 five-wicket hauls and installed himself at No. 2, behind South Africa's Dale Steyn, in the Test bowling rankings.
"I've certainly enjoyed a halcyon period," said Swann. "In some ways it seems a lot longer than two-and-a- half years, but I've loved every minute of it and I could probably recall every wicket if I tried hard enough.
"As a team, we've won two Ashes series in that time, and a first in Australia for more than 20 years, so I think that says a lot about what we've done and where we've come from," he added.