Out-of-favour India off-spinner Harbhajan Singh has said that the bowlers may face a tough time with the implementation of ICC's new ODI rule.
Harbhajan said for the new rule would work well in Asian conditions only if the pitches are developed like the one in New Delhi, which recently hosted the India-Pakistan ODI.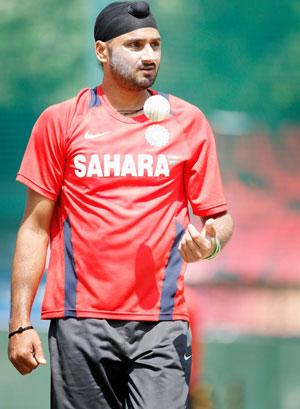 "The new ICC rule was not good keeping in view the Asian conditions unless the wickets were developed on the lines of New Delhi, which favoured batsmen, seamers as well as the spinners," said Harbhajan.
"I would suggest that wickets should be made in a way that would also favour the bowlers, particularly bowling the middle overs of the match," he added.
As per the new rules, two new balls will be used at the two ends, the bowlers will be allowed to fire two bouncers per over and there will be no batting PowerPlay.
The bowling PowerPlay will have to be completed before the 40th over and more than four fielders will not be allowed outside the 30-yard circle at any stage of the innings.
Harbhajan also said that all the ODIs played post-ICC new rules have witnessed low-scoring matches with one extra fielder have to be inside the 30-yard circle throughout the match.