Former India batsman Vinod Kambli raised suspicion on the 1996 World Cup semi-final between India and Sri Lanka, saying he found "something amiss" in the game. The claim, however, came in for sharp criticism from former captain Sourav Ganguly.
Kambli, who scored 1084 runs in 17 Tests and 2477 runs in 104 ODIs, said he was suspicious of then captain Mohammad Azharuddin's decision to field first in the semi-final, which was eventually awarded to Sri Lanka because of crowd trouble.
However, Ganguly said just because India batted second in the match doesn't mean that it was fixed, and Kambli should back up his claims with solid proof.
Kambli claimed that his suspicion arose due to Azharuddin's decision to field first even though it was unanimously decided that the team would bat after winning the toss.
"I will never forget the 1996 match because my career ended after this and I was dropped from the team. I was stunned by India's decision to field," Kambli said.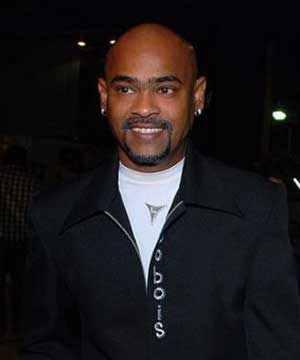 "I was standing on one side and on the other end my fellow-batsman was telling me that we would chase the target. However, soon after, they quickly got out one by one. I don't know what transpired.
"Something was definitely amiss. However, I was not given a chance to speak and was dropped soon after. Our team manager at that time, Ajit Wadekar, was aware of everything. He had even written an article afterwards that Vinod Kambli had been made a scapegoat," he said.
Kambli said he was shocked when he came to know that they had to field when everybody was mentally prepared to bat.
"We had been playing well during the entire World Cup and even defeated the likes of West Indies and Pakistan to reach the semi-final. Our openers were all set to bat; however, at the nick of time, we learnt we had to field. I got a huge shock after learning this," he said.
"I cried because I thought I was robbed of a chance to do it for my country. The entire team hugged me. Most of us were crying," he recalled.
"It was not only Tendulkar and other cricketers' dream to win the Cup, but mine too," he added.
However, Ganguly was critical of Kambli and asked why did he take 15 years to raise the issue.
"This is a big allegation. He should come out with proof. I want to know why he took 15 years to talk about it. If he has proof let him come out with it. Just because India batted second in the semi-final and lost the match, it doesn't mean that it was fixed," Ganguly said.
Sri Lanka won the first semi-final against India at the Eden Gardens. Chasing a total of 251 for 8, the hosts slumped to 120 for 8 in the 35th over and that led to crowd disturbance.
The players left the field for 20 minutes hoping that the crowd would cool off. When the players returned for play, more bottles were thrown on to the field, forcing match referee Clive Lloyd to award the match to Sri Lanka, the first default in a Test or One-Day International.