Former BCCI vice-president Rajiv Shukla has said the decision to slap ex IPL chairman Lalit Modi with a life ban was a "unanimous" decision and there was no ambiguity in the verdict by the cricket board.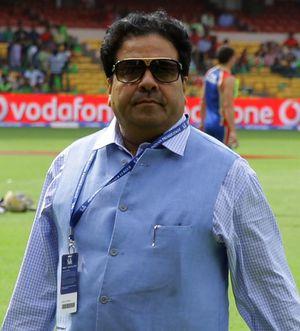 "It was a unanimous decision. It was first moved by Anirudh Chaudhary of Haryana and seconded by Ranjib Biswal of Orissa. Everybody today attended the meeting and voted in favour. There was not a single dissent vote," Shukla said.
A pariah in Indian cricket for three years now, Modi was banned for life on Wednesday by the BCCI after its disciplinary committee found him guilty on eight charges of "indiscipline and misconduct".
A Special General Meeting of the Board, chaired by president-in-exile N Srinivasan, took less than half an hour to impose the life ban on the controversial 49-year-old administrator.
Asked how N Srinivasan could preside over the meeting, Shukla said: "In the last working committe meeting, it was decided that he will discharge his duties as president and that is how he presided today."
Self-exiled Srinivasan has confirmed that he will stand for re-election as the BCCI president during the Board's Annual General Meeting (AGM) here on September 29.
Asked about the re-election of Srinivasan, Shukla said: "The AGM is fixed for September 29 and nomination will close by the evening of September 28. Only then will you know who is contesting and who is not."
Photograph: BCCI