A survey of former professional cricketers in Australia has found that a quarter experienced depression or feelings of helplessness after leaving the sport, according to reports.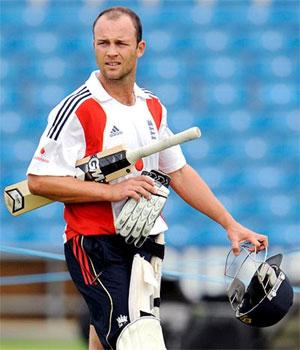 According to the Sydney Morning Herald, the subject of mental health among cricketers was thrust back into focus when England's Jonathan Trott returned home from the Ashes tour last month citing ''stress-related illness''.
Trott's Ashes exit bares truth about cricketers' mental health
And the results of the survey, conducted by the Australian Cricketers' Association, further emphasise the challenges confronting the game. The ACA contacted every player who had retired or been forced out of professional cricket, be it at international or state level, since 2005 for the poll in an effort to see how they had found the transition out of the game, the report added.
Thirty-nine percent of participants indicated they had experienced high levels of stress and anxiety for two weeks or more and twenty five percent had experienced depression or feelings of helplessness for periods of two weeks or more, the report mentioned.
Another forty-three percent felt they had lost a sense of their identity after finishing their cricket career, the report further stated.