Cricket South Africa (CSA) announced the re-appointment of Andrew Hudson as convener of the national selection committee and also named two new selectors on Friday.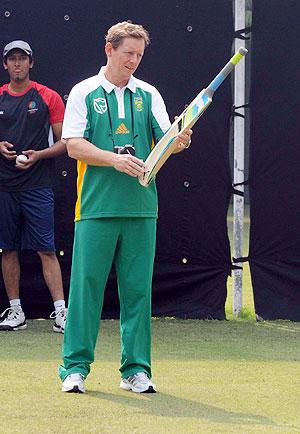 Former KwaZulu-Natal wicketkeeper Linda Zondi and former Gauteng all-rounder Hussein Manack have been appointed as the new selectors.
Shafiek Abrahams, who like Hudson represented the Proteas at full international level, has been retained on the panel, which is completed by the ex officio appointment of Russell Domingo as the Proteas head coach.
The new panel will serve until the next 2015 ICC World Cup to be held in Australia and New Zealand.
"The Board felt the need for a stronger independent component to the selection committee," said CSA Acting CEO Naasei Appiah.
"The previous panel had a majority of members who were employed by CSA. The national coach is the only voting member of the new panel who is employed by CSA. As part of their mandate there have to be a selector on duty at all franchise matches in all the different competitions," he added.
CSA High Performance Manager Vinnie Barnes and Transformation Manager Max Jordaan will also serve on the committee in a non-voting capacity.
Photograph: Lee Warren/Gallo Images/Getty Images