Australia captain Michael Clarke has decided not to play in the new domestic Twenty20 series starting later this year to focus on his international duties.
The 30-year-old took over the captaincy from Ricky Ponting at the end of March and will lead the Australians on a tour of Sri Lanka next month.
"My goal is to play Twenty20 cricket domestically, for sure," Clarke said in a news release on Friday. "But at the moment, I want to prioritise my time and commitment to my role with the Australian team.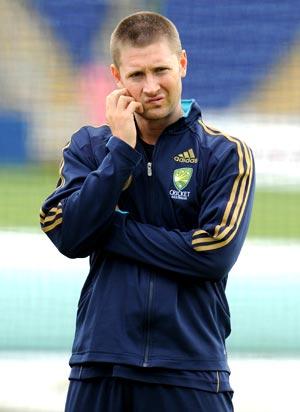 "We have a big six months ahead, and my commitment and focus is with those teams."
Like many of Australia's top cricketers, Clarke would have only been available for one of the games in the new Big Bash League starting in December.
Clarke quit international Twenty20 cricket at the end of the Ashes defeat to England earlier this year to concentrate on improving his form in the longer forms of the game.
The Australians play Tests in Sri Lanka and South Africa this year before hosting New Zealand and India in the southern hemisphere summer.