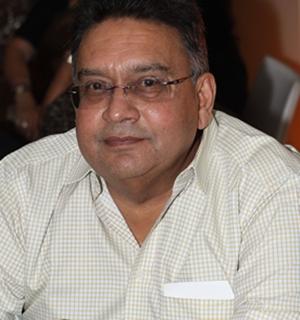 Baroda Cricket Association chief Chirayu Amin will head the Indian Premier League.
The Board of Control for Cricket in India on Monday said Amin, who is also one of its vice-presidents and a governing council member of the Twenty20 league, will be the IPL's interim commissioner.
BCCI president Shashank Manohar said Lalit Modi's suspension is vital for a free and fair inquiry. He went on to add that proceedings against Modi will be dropped if he provides a convincing reply to the show cause notice issue to him
The IPL Governing Council, headed by Manohar, vice-president Arun Jaitley, secretary N Srinivasan, media and finance committee chairman Rajiv Shukla and IPL vice-chairman Niranjan Shah met on Monday morning to decide Modi's fate.
Speaking after the meeting, Manohar said, "IPL is a great property and is being loved by one and all. However, in the last 15 days, there was lot of allegations and counter allegations were made through media, and, as a result, the Board has decided to look into the allegations.
"Therefore, the Board has issued a show cause notice to Lalit Modi and has also decide to suspend him.
"As the tournament was going on, we didn't want to disrupt the tournament, so decided to do it later on," he added.
Manohar also said the Board will hold an enquiry into the matter and ask Prof. Ratnatkar Shetty to look into the documents which are missing.
"Board will hold a enquiry into the matter will take a decision only after Modi's reply. If the reply is satisfactory, then the processomgs will be dropped," he added.
"We have also asked professor Shetty to look into the documents, as many documents are missing. Every day I-T department is asking for documents and we don't have them. So professor Shetty will look into the missing documents and will collect the documents.
Modi was suspended late Sunday night as IPL commissioner for alleged "individual misdemeanours", capping fortnight of dramatic developments that opened a can of worms in the administration of the popular cricket T20 league.
The BCCI gave him 15 days' time to explain why disciplinary action should not be taken against him following his surprise announcement that he would participate and chair the meeting of the IPL's Governing Council on Monday morning.
Photograph: IPL/Getty Images