Australian TV network Channel Ten has scored a major coup in its cricket war with new rivals Nine by signing former captain Ricky Ponting as a marquee commentator for the domestic Big Bash series this summer.
According to Telegraph.com.au, Nine has traditionally been the home of retired captains, featuring them as the centrepiece of its world-class coverage, adding that the channel has a 55-year lineage running through its former skippers with Richie Benaud first leading Australia in 1958.
Together with Bill Lawry, Ian Chappell and Mark Taylor the quartet collectively led their country in 133 Tests across more than four decades, the report further said.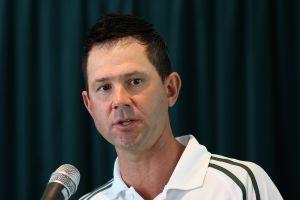 However, Ten has now usurped the cricket network, with Ponting, who led Australia in 77 Tests for a record 48 victories, signing a two-year deal with Ten as the network continues its drive to attract more elite sport, despite speculations that he would join the Melbourne Stars Big Bash team as a replacement captain for Shane Warne.
Insisting that the network would be distinctly different with its coverage, Ten's head of sport David Barham said that the network is happy to have Ponting in their team, adding that they need good talent and people for a long term so that they can ensure their position as the future of Australian cricket.
According to the report, Ten pushed Nine to the brink in an attempt to snatch away the international cricket rights last month, adding that Nine was forced to pay almost double to keep Test, one-day and Twenty20 internationals, outlaying $450 million over five years.
Ten claimed the Big Bash League at $20 million a year, outbidding Fox Sports, the report added.
Photograph: Robert Prezioso/Getty Images