Australian business magnate Don Argus, who penned the landmark review of Australian cricket in 2011, has warned the team and its selectors that they must not be fooled into thinking the job is done despite the Ashes hosts revival.
After an incredible turnaround in the series, Australia, which won the Ashes 4-0, will replace England in third place in the ICC Test rankings regardless of what happens in the fifth and final Test in Sydney.
However, the Sydney Morning Herald reports that Argus is not prepared to call his review a success until Australia is ranked No.1 in all three formats, and has singled out succession planning as 'the big issue' confronting the triumphant Ashes team.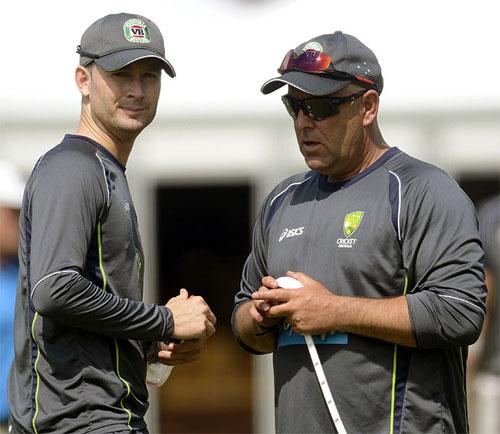 Argus, the former National Australia Bank (NAB) chief executive and BHP Billiton chairman hired to chair Cricket Australia's Team Performance Review after the home Ashes debacle three summers ago, said that there is no getting away from the goals written in his report.
These included restoring Australia as the No.1 team in Test cricket within four years (2015), regaining the Ashes in 2013 and winning the 2015 World Cup and 2014 World Twenty20 titles, the report added.
Although Argus is impressed by the 'solid and predictable leadership' around Michael Clarke's Test team, he urged the team to strive ahead in their overall objective of being No.1 by winning the series 5-0 and focus on succession planning, with seven players in the team being over 30.
For Australia to climb the rankings, Argus believes state associations have to keep pulling in the same direction to create a national high-performance culture, with Pat Howard in charge.
Vaughan urges England to abandon 'cautious' tactics
Meanwhile, former England captain Michael Vaughan has urged the beleaguered Ashes tourists to abandon their 'cautious' style of playing and unleash an aggressive and entertaining brand of cricket, regardless of the result in the ongoing Sydney Test.
Vaughan took over from Nasser Hussain in 2003 and took a functional team and turned them into a great one, by playing a thrilling brand of cricket in the greatest Test series of all time in 2005.
According to the Mirror, Vaughan believes that in order to beat the likes of Australia in their own turf and South Africa in their (England's) backyard, England must be prepared to unleash an aggressive and entertaining brand of cricket and put aside their dimensional style of squeezing the opposition that has served them so well in recent years.
Stating that it is a 'line in the sand' moment for England to change their playing tactics, Vaughan also said that England has lacked a brand of cricket to take on the best in the last two years, adding that it is now time for them to them hammer teams and drill home their advantage early in a match.
Vaughan further said that it is necessary for England to be more aggressive with the bat and with the field settings, without any excuses, adding that he believes Alastair Cook is the man to lead England into this new era and he needs to play the game in a different way.