Australia paceman Ryan Harris, who bowled his country to a series victory in South Africa last week, will be out for six months after undergoing surgery on his right knee, Cricket Australia said on Wednesday.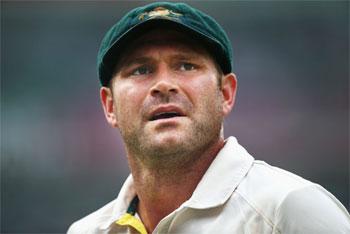 The 34-year-old has suffered a series of injuries throughout his Test career but played a key role in Australia's 5-0 Ashes sweep of England over the New Year and the series triumph against the top-ranked Proteas.
"Ryan underwent surgery yesterday on his right knee, which included a clean out of some loose bits of bone and removing bone spurs within the joint," team physiotherapist Alex Kountouris said in a news release.
"Ryan will be on crutches for a few weeks and we expect a long rehabilitation period. Hopefully for Ryan he will be fit to play in the Test series against Pakistan later in the year but we will continue to assess his progress over the period."
The two-Test series against Pakistan in October, which is expected to take place in the United Arab Emirates, precedes a four-Test series against India on home soil at the end of the year.
Harris said earlier this week that he wanted to play a part in the 2015 limited overs World Cup, which is being co-hosted by Australia and New Zealand, as well as the next Ashes series, which takes place in England later the same year.
Image: Ryan Harris
Photograph: Getty Images