England captain Alastair Cook has predicted "one hell of a battle" ahead of the start of the first Ashes Test against Australia at Trent Bridge on Wednesday.
Cook's team go into the five-match battle as favourites and he told a news conference on Tuesday that England were comfortable with that label.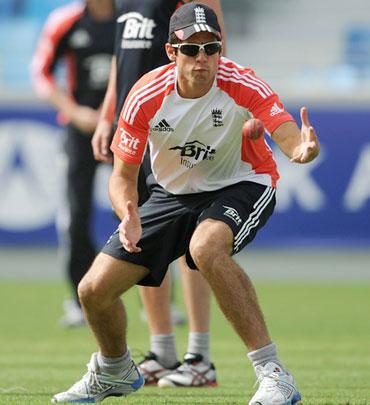 "We've always known that this series is going to be one hell of a battle," he said.
"Australia have got some fine, fine cricketers and we are going to have to be at our best to put them under pressure."
Cook will be leading England in an Ashes series for the first time after succeeding Andrew Strauss last year.
Clarke surprised at Compton omission
Meanwhile, Australia captain Michael Clarke is surprised England have left out opening batsman Nick Compton for the first Ashes Test.
Yorkshire youngster Joe Root will open the batting with skipper Alastair Cook and Clarke told a pre-match news conference that Australia were glad not to be facing Compton.
Compton scored consecutive Test centuries in New Zealand this year but then struggled for form in the return series in England.
The 22-year-old Root hit an ultimately match-winning 71 from 120 balls against New Zealand at Lord's before in May he became the first Yorkshireman to score a Test century at Headingley since Michael Vaughan.