Tagore had started the Kaligram Krishi Bank at Patishar village in Naogaon district of today's Bangladesh in 1905.

For millions, Rabindranath Tagore's literary greatness is unforgettable and especially for the Bengali populus, the benchmark for everything and anything is still Tagore. However, the apex bank in Bangladesh is now looking into the little known aspect of Tagore's life--as the founder of microfinance schemes.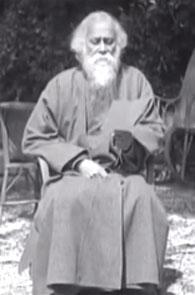 Bangladesh's microfinance scenario faced a rough weather, leading to a change of guard at Grameen Bank, the country's leading microlender, as Nobel Prize winner Muhammad Yunus was removed following allegations against him for mishandling a Norwegian fund. There were legal interventions also when a Bangladeshi court commented on interest rates of Grameen Bank.
However, Atiur Rahman, governor of Bangladesh Bank, the country's central bank, says there's "no crisis in in our microfinance sector." Rahman, who was here today, told Business Standard: "After Yunus also Grameen Bank is performing well. What we are now trying to do is implementing the ideologies of Tagore in our existing micro credit mechanisms like Agriculture Bank and Grameen Bank."
Tagore, credited for penning down the national anthems of both India and Bangladesh, had started the Kaligram Krishi Bank at Patishar village in Naogaon district of today's Bangladesh in 1905.
"He is the pioneer and understanding the importance of that, I am working myself on implementation of his banking ideas in our system. In terms of financial inclusion, it is a perfect example on how to include farmers a part of the system," Rahman said.
Taking a cue from Tagore, Bangladesh's Agriculture and Grameen Banks have taken inclusive measures for the farming community. It is believed that Tagore even rolled his Nobel prize money of taka 130,000 for the MFI scheme.
The highlight of Tagore's bank was its collateral-free lending scheme in about 600 villages, compared with the higher interest rates of Grameen Bank.
Tagore had selected three members, including a principal in each village, who used to distribute the money. "His ideas are something that can be modelled, even in this era," Rahman added.