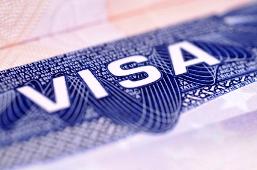 India will try and make its visa-on-arrival scheme for tourists simpler and faster to attract more inbound tourists in the country.

This was stated by Parvez Dewan, Toursim Secretary, while inaugurating the SATTE 2013 (South Asian Tourism and Travel Expo) in New Delhi.

Noting that the gap between inbound and outbound tourism is widening, he said steps are needed to increase inbound tourism.

"The current ratio between inbound tourism into India and outbound tourism is 1:2 to 2.5 and the gap is not narrowing but widening. People may say this is because we have such a large population, but at the same time, we are a large country and we need to attract a lot more people and for that, we need to be attractive for inbound tourists," said Dewan "Visa-on-arrival
scheme has been there for some countries. . . and between this SATTE and the next, there should be some more improvement on this visa-on-arrival scheme.
"One is that at present people have to pay in rupees for visa-on-arrival. We hope that they can before the next SATTE pay in dollars, in other foreign countries or may be through a credit card.
"That's one comfort we need to bring in, we hope by the next year it will be done," he said.
Dewan also said that the ministry is trying to reduce the time taken at visa counters and develop major metros of the country as tourism hubs which can serve as base camps for international tourists who can explore smaller tourists destinations within a day and come back.