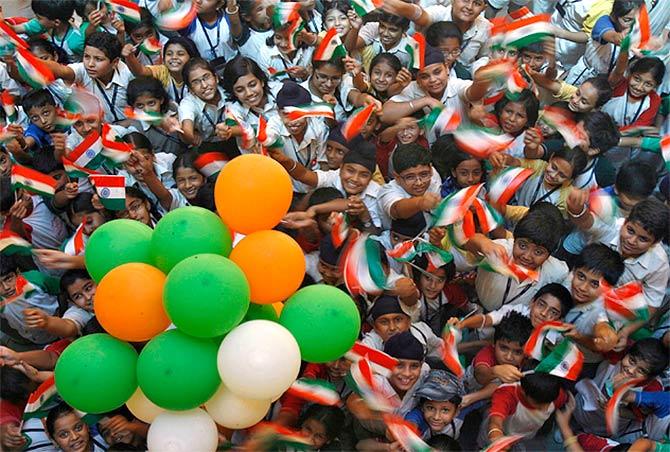 Investments to the tune of more than $2 trillion would be required by 2022 to create a stock of over 110 million housing units and achieve the target of 'housing for all', an industry official said in Mumbai on Wednesday.

"There is already a huge shortage of housing and if we have to achieve Prime Minister Narendra Modi's vision of housing for all by 2022, we will need an investment of at least $2 trillion to create more than 110 million units," National Real Estate Development Councilp president Sunil Mantri told reporters in Mumbai.

Investment in the sector needs to grow by around 20 per cent to achieve the target, he said.

India has an urban housing shortage of about 18.7 million units, with 95 per cent of this shortfall in the low-cost housing segment, and 43.7 million in the rural belt.

"Apart from creating houses, there is also a need to develop supporting infrastructure and commercial real estate to achieve sustainable growth. For this, we will need additional investments of $1.5 trillion," he said.

The government's move to introduce Real Estate Investment Trusts would provide much-needed
liquidity to developers, he said.
To support investment requirements, banks need to increase their exposure to the sector, since funds available from private equity funds or other sources are costly, he said.
"Currently, banks' exposure to the sector is merely five per cent. Liquidity is a serious challenge for developers and routes like private equity are costly as they expect higher returns.
"This increases the cost of the project.
"Therefore, we are also in talks with the Reserve Bank to allow banks to fund these projects," he said.
Mantri said that banks should also be allowed to fund land buying, which is almost 60 per cent of the project cost.
"If we are allowed bank loan for buying land, the cost of the project will come down to a certain extent and we will be able to create more affordable housing stock," he said, adding that 'the real estate sector has the least (non-performing assets) NPAs'.
Besides demanding 'industry status' for the sector, the real estate industry body is also seeking government support for developing projects.