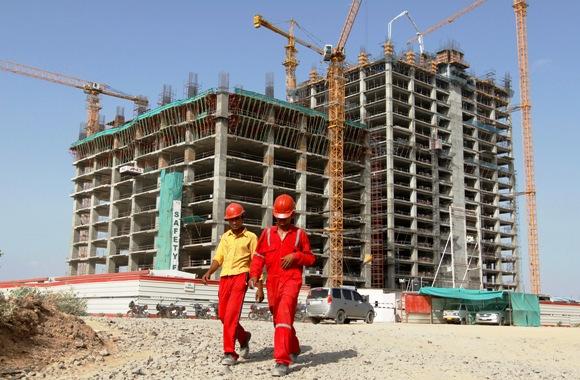 The market expects that regulatory approvals for real estate investment trusts, or REITs, will help cash-strapped property developers by providing a new source of financing.
The guidelines give a lot of room to REITs, listed entities that mainly invest in income-producing real estate assets, the earnings of which are mostly distributed among their shareholders.
The final guidelines issued on Sunday have also built in some safeguards for investors.
In a move that will encourage mid-sized developers, the regulator has lowered the minimum size of assets, which an REIT must have to be able to float an initial offer, to Rs 500 crore (Rs 5 billion) from the originally envisaged Rs 1,000 crore (Rs 10 billion).
The regulator also approved infrastructure investment trusts - an REIT-like structure that will allow developers to monetise their infrastructure assets through a stock-exchange listing.
A mature real-estate sector would indeed see a large number of REITs.
Do they, however, have the potential to become a game-changer for the current Indian real-estate sector? Certainly, they could lower the developers' dependency on banks for funds, especially for commercial buildings.
According to realty consultancy Jones Lang LaSalle, 80-100 million square feet of office space worth at least Rs 60,000 crore (Rs 600 billion) may qualify to be included under REITs.
These assets could together generate rentals of Rs 6,000 crore (Rs 60 billion) annually.
So far, so good. But there are at least two big questions: one has to do with the tax treatment, and the other with the immature current state of the real-estate industry.
Some say REITs still attract too many taxes at various levels, making them unattractive as an investment option.
Finance Minister Arun Jaitley did allow REITs a "pass-through" status in taxation - which means that income will be taxed in the hands of the investor, and not the fund.
The fear earlier was that income of both may be taxed, leading to double taxation.
But developers will have to pay long-term capital gains tax of 20 per cent once they sell their units in an REIT. In addition, while a "pass-through" on the distribution tax when an REIT pays a dividend to its unit holders has been proposed, the special purpose vehicle that owns the project will be subject to corporation tax - and the dividend it pays to the REIT will be taxable, too.
There is also a lot of unease over the treatment of stamp duty on transfer of real-estate assets. So if REITs are to entice investors, some more thought may have to be given to their tax status.
Then, there is the question of the state of the market. Not less than 80 per cent of the value of an REIT's assets is to be in completed properties.
While it does bring down the risk, it is not as if there are many such properties at the moment. So will the REIT market be adequately deep, and can REITs be transformative?
Prohibiting foreign investment in most completed assets will also hold REITs back.
Overall, REITs are necessary. But whether they will be a game-changer is open to question.