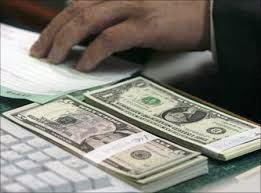 The first US government shutdown in 17 years sent the dollar to a near eight-month low against a basket of currencies and a 1-1/2 year low against the safe-haven Swiss franc on Tuesday.

Expectations that the shutdown will hurt the economy and prompt the Federal Reserve to postpone the start of its withdrawal of monetary stimulus weighed on the US currency.

Previous shutdowns have ranged from a day to nearly a month.

After trading weak in Asian hours, the dollar's selloff gathered pace in European trade with the index falling to 79.864, its lowest since Februrary 13 and down 0.4 per cent on the day.

It was last trading at 80.056, still down 0.2 per cent.

The dollar's weakness lifted the euro to an eight-month high of $1.3589.

Hedge funds bought the single currency, which was also helped by the prospect of Italian Prime Minister Enrico Letta's coalition government surviving a confidence vote on Wednesday.

It was last trading at $1.3550, up 0.2 per cent, shrugging off a rise in German unemployment.

Eurozone unemployment also remained stubbornly high at 12 per cent.

The Swiss franc hit a 1-1/2 year high of 0.89925 francs per dollar on trading platform EBS.

Speculation the U.S. shutdown could prompt an early release of the closely watched monthly US jobs report added to uncertainty in financial markets.

Officials said last week that the U.S. data will be delayed.

Reflecting the nervousness, near-term implied volatilities, a gauge of how choppy a currency is likely to be, rose.

The one-month euro/dollar implied volatility rose to 7.5 per cent, from around 6.6
per cent on Friday.
"We do not know how long this impasse in the US will last.
If it persists, there is a chance it will hurt economic growth and affect chances of Fed tapering -- all of which is dollar negative," said Daragh Maher, strategist at HSBC.
"In the short term, it's better to avoid the dollar."
A potentially bigger political battle looms over raising the US government's borrowing authority. Failure to do so by mid-October could result in a historic US default.
The dollar also fell against the yen, losing 0.4 per cent to 97.82 yen and moving back toward a one-month low of 97.50 yen hit on Monday, according to EBS data.
The dollar's overall weakness gave some reprieve to the yen, which has been under pressure, with the Japanese government on track to raise the national sales tax to 8 per cent in April from 5 per cent.
To soften the tax's impact, Prime Minister Shinzo Abe said the government will compile an economic stimulus package worth 5 trillion yen in December.
Some are not convinced the economy can absorb the tax hike and expect more monetary easing from the Bank of Japan.
"There are concerns about whether the economy is robust enough to cope and our suspicion is that the decision increases the pressure to ease monetary policy further," Tom Levinson, strategist at ING, wrote in a note.
"While this argues for yen losses, more immediately, US debt ceiling concern leaves dollar/yen vulnerable to a retest of 97.50 yen."
The Australian dollar soared after the Reserve Bank of Australia kept its cash rate at a record low of 2.5 per cent, and offered little guidance on further cuts.
The Aussie jumped more than 1 per cent to $0.9433.