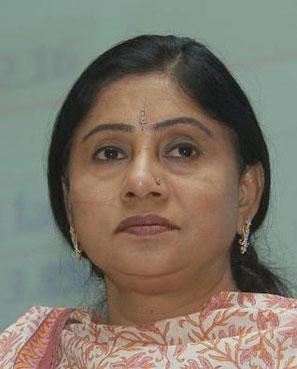 United Bank of India chairperson Archana Bhargava has resigned from the state-owned lender that is being probed for misreporting bad loans.
"She has taken voluntary retirement and her request has been accepted by the government," Financial Services Secretary Rajiv Takru told PTI.
The application for voluntary retirement of Archana Bhargava, chairperson and managing director of the bank, has been accepted from February 20, 2014, he said.
According to sources, Bhargava cited health reasons for her resignation. Bhargava had taken charge on April 23, 2013, and her term was due to end on February 28, 2015.
Executive directors Deepak Narang and Sanjay Arya will be jointly in charge of the Kolkata-based bank until the CMD's post is filled.
An administrative enquiry is under way to find out why United Bank's non-performing assets, or bad loans, had been under-reported. Narang had on Thursday clarified that there are no "inherent deficiencies" in the software that had initially been blamed for faulty classification of UBI's loans.
UBI's gross NPAs rose 188.3 per cent to Rs 8,546 crore (Rs 85.46 billion) at the end of December, an addition of Rs 5,582 crore (Rs 55.82). It had Rs 2,963.8 crore (Rs 29.63 billion) of bad loans on March 31, 2013.
The gross NPAs of the bank had risen to Rs 6,285.89 crore (Rs 62.86 billion) at the end of September from Rs 2,417.73 crore (Rs 24.18 billion) at the end of the second quarter of the previous financial year.
Following the rise in NPAs, the Reserve Bank of India had ordered a forensic audit by a firm, which has submitted its report to the central bank.
The government holds an 88 per cent stake in the bank and had provided Rs 700 crore (Rs 7 billion) as capital in this financial year.
Hard-pressed for funds, UBI plans to raise an additional Rs 1,000 crore (Rs 10 billion) as capital.
The board approved raising Tier-I capital of up to Rs 1,000 crore through bonds on private placement basis to eligible institutions or the issue of preference shares to the central government or other institutional investors, the bank said in a recent statement.