The crisis at Kolkata-based lender United Bank of India (UBI) appears to have baffled analysts, as there were no red flags that could have warned investors of the stress in the lender's portfolio.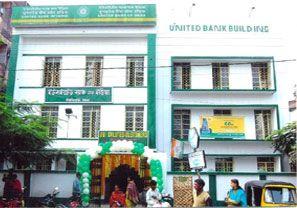 The public sector bank (PSB) is struggling with mounting losses, deteriorating asset quality and low capital adequacy ratio.
With a massive rise in bad loans over the last two quarters, its capital adequacy ratio declined to 9.01 per cent according to Basel-III norms.
Three analysts — Anish Tawakley, Jatin Mamtani and Sumit Jain — with Barclays, wrote in a recent note to clients: "Identifying the red flags, of course, could serve as a useful screening tool for investors.
Surprisingly, UBI's credit growth rate, lending yield, Casa (current account savings account) ratio and stressed sector exposure did not provide any adverse signals.
In fact, its Casa ratio is among the best among public sector banks and on lending yields it is at the lower end of the range."
The state-run lender had closed the previous financial year (FY13) with a Casa ratio of 39.7 per cent — third best among PSB's after State Bank of India (SBI) and Bank of Maharashtra.
The strong base of low-cost Casa deposits allowed the bank to offer loans at relatively lower rates than its peers.
UBI's average lending rates were below domestic lending rates of Punjab National Bank (PNB), Bank of Baroda and Bank of India.
The analyst quoted, "Thus, its lending rates would not suggest it would have suffered adverse selection, i.e. only being able to attract risky borrowers.
Its loan growth was even slower than some of the large PSBs. The share of its loans to stressed sectors (such as infrastructure, metals and mining, textile, construction, gems and jewellery and agriculture) was also only slightly higher than the system/peers."
The only stand-out feature of UBI's profile was that its network and credit exposures had a strong skew towards eastern and north-eastern states. "However, given the strong economic growth in these states it is not clear that this should be seen as a red flag. We could not identify any other quantifiable factors that would make UBI a special case," the analyst further said.
UBI's loss more than doubled to Rs 1,238 crore (Rs 12.38 billion) in the October-December quarter. Fresh slippages topped Rs 3,000 crore ( Rs 30 billion), increasing the lender's gross bad loans to Rs 8,546 crore (Rs 85.46 billion) at the end of the last quarter.
RBI had recently conducted an audit to examine the factors that contributed to the lender's rise in non-performing assets and capped the loan sanctioning power of the bank to Rs 10 crore ( Rs 0.10 billion), pending further instructions.
A banking analyst with a local brokerage said, "Given the uncertain macroeconomic environment, most PSBs have been witnessing a sharp deterioration in credit quality. UBI was no exception. But we did not foresee the situation that the bank is currently witnessing.
Still, a lot of clarity is awaited. On one hand, there is a sharp rise in bad loans, on the other, there are claims of management overstating the bank's non-performing assets.
Archana Bhargava, who became the chairperson and managing director of UBI in April 2013, opted to resign within 10 months of taking charge. The official reason cited was ill-health, even though talks of mismanagement and growing rift with senior executives were getting louder.
"The bank needs to get more capital and step up its loan recovery efforts dramatically. The NPAs are way above normal level.
The bank should also ensure that the credit appraisal process is strong," Vaibhav Agrawal, vice-president (research) – banking at Angel Broking, said.
NO SIGNS OF STRESS...
* UBI had closed FY13 with a Casa ratio of 39.7 percent— third best among PSBs, after SBI and Bank of Maharashtra
*UBI's average lending rates were below domestic lending rates of PNB, Bank of Baroda and Bank of India
* Only stand-out feature of UBI's profile was that its network and credit exposures had a strong skew towards eastern and NE states