The United Bank of India (UBI) board met in Kolkata on Saturday, a day after the finance ministry said it had accepted Archana Bhargava's decision to opt for voluntary retirement and quit as chairperson and managing director of the state-run lender.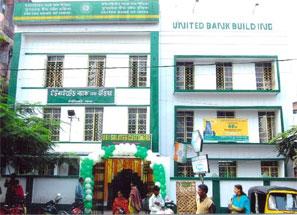 The meeting, which board members claimed was a pre-decided and routine one, considered ways to improve the bank's earnings, cut bad loans and boost credit-recovery efforts. "This meeting was fixed almost a week ago to decide on a turnaround plan for the bank. We discussed ways to improve our recoveries and reduce non-performing assets," a board member told Business Standard, on condition of anonymity.

He added the bank was confident of meeting its ambitious target of reducing bad loans by at least Rs 2,000 crore (Rs 20 billion) and improving its working results this quarter. The bank has decided some of its senior executives will travel across regions to oversee loan-recovery efforts.

UBI planned to sell some of its non-performing loans to asset reconstruction companies, according to people familiar with the development. It will also consider some debt-restructuring proposals to prevent more bad loans.
"We want to turn around the bank very soon and for that, we will not leave any option untouched. Loan recoveries, sale of bad assets, debt restructuring—everything will be considered. The bank is still making an operating profit. Therefore, if we are able to contain loan loss provisions, we will start making a net profit. The objective is to become profitable in the March quarter," said another board member.

For the past two quarters, the bank has been struggling with mounting losses and deteriorating asset quality. In the December 2013 quarter, UBI's net loss more-than-doubled to Rs 1,238 crore (Rs 12.38 billion), compared to the previous quarter. Fresh slippages exceeded Rs 3,000 crore (Rs 30 billion), increasing the lender's gross non-performing assets to Rs 8,546 crore as of December-end, 2013.

"Our problem is non-performance of small loan accounts. For that, every executive—from branch manager to executive director—has now been asked to focus on credit recovery," said another person who was present at the board meeting.

Board members Bhargava's resignation wasn't discussed. She had opted for voluntary retirement, citing health reasons, even as sources claimed there was a growing rift between her and other senior management executives.

"It was her personal choice (to step down as chairperson), and we respect that. There was no discussion on that subject," one of the board members quoted earlier.

On Friday, government officials had said a new chairman for the bank would be appointed soon, adding till then, the two executive directors—Deepak Narang and Sanjay Arya—will be in charge of the bank.