Slackening demand in developed economies has hit outbound shipments from India sharply, even to countries and regions with which it has inked economic partnership and free trade agreements for most part of this financial year.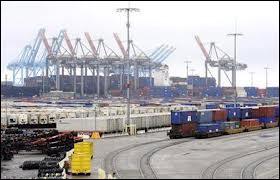 Latest data available shows that India's exports to the 10-member bloc of Association of Southeast Asian Nations (Asean) declined by 18.6 per cent to $19.17 billion in the first eight months of this financial year compared with $23.55 billion recorded in the corresponding period of 2011-12.
"Our exports to nearly all countries in the Asean region have declined in the first eight months of the financial year except for Thailand, Philippines and Cambodia. The issue is the low penetration in markets with which we have these trade agreements. They are all export-oriented advanced economies and with markets in the United States and European Union under stress, they have been scaling down manufacturing activity. The demand for raw materials and intermediary products from India has consequently fallen," said Ajay Sahai, director general, Federation of Indian Export Organisations (FIEO).
While exports to Singapore (India's largest export destination in the Asean region) decreased by a steep 27 per cent to $ 8.18 billion, outbound shipments to Indonesia and Malaysia fell by 17.34 per cent ($ 3.24 billion) and 5.95 per cent (to $ 2.28 billion), respectively, in the April-November period in 2012-13.
Overall, exports declined by 5.5 per cent to $ 214.1 billion in the April-December period compared with $226.5 billion reported in the corresponding period last year. Imports from India contracted by 0.71 per cent to $361.3 billion compared to $363.8 billion over the period. This resulted in widening the trade deficit by seven per cent to $147.1 billion, against $137.3 billion in the first three quarters of the current fnancial year.
India and the Asean - which comprises Brunei, Cambodia, Indonesia, Laos, Malaysia, Myanmar, the Philippines, Singapore, Thailand and Vietnam - inked a free trade agreement (FTA) on goods in August 2009. In December last year, India and Asean finalised the FTA in services and investments, which is scheduled to be implemented by the end of 2013.
India has signed comprehensive aconomic co-operation agreements (CECA) with Singapore and Malaysia and is negotiating for a bilateral market opening pact with Indonesia. Besides, the final round of talks to close a bilateral trade pact with Thailand is underway.
Apart from Asean countries, while India's exports to Japan increased marginally by three per cent to $ 3.73 billion, outbound trade to Korea dropped by 10.78 per cent to $ 2.66 billion in April-Nov 2012.
A recovery in outbound trade from India seems unlikely in the immediate future, said officials in the Ministry of Commerce. A senior ministry official said, "The World Trade Organisation (WTO) cut growth forecast for global trade to 4.5 per cent in 2013 from the earlier estimate of 5.6 per cent. In fact, this time, we seem to be set for a bigger crisis because unlike in 2008-09 when only advanced economies were under pressure, emerging markets, too, have been impacted now."