Toyota Kirloskar Motor (TKM) has suspended some of the workers at its two plants in Bangalore where it has declared lockout, as the strike continued for the fifth day on Thursday amid government's conciliatory efforts to break the impasse.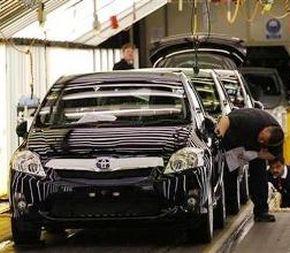 TKM said in a statement, "A decision to suspend some of the members pending inquiry, for serious misconduct, was taken earlier in the week. This is in line with the company's rules and regulations."
It did not specify the number of suspended workers. Toyota Kirloskar Workers Union President Prasanna Kumar told PTI that suspended workers have not received any letter. "We are attending a meeting convened by Karnataka Deputy Labour Commissioner and Additional Labour Commissioner, and we will press for lifting of the lockout and withdrawal of suspension, if any," Prasanna Kumar said adding the "lockout is illegal."
The government's talks with the management and union to break the impasse did not have any headway on Wednesday. The Japanese global firm's Indian joint venture's plants are located at Bidadi, about 30 km from Bangalore, with a capacity to rollout about 700 cars a day, with an installed production of 3,10,000 units annually.
Of the 6,400 employees, about 4,000 are union members and the remaining of them are on contract in both the factories. This is for the second time that lockout was declared since 2006 over dismissal and suspension of employees.
Toyota holds 89 per cent equity in the joint venture, while the remaining 11 per cent is controlled by the Pune-based Kirloskar group.