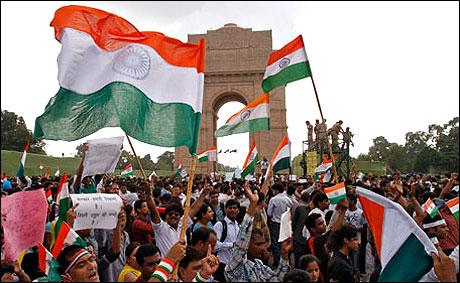 Rating agency Moody's on Tuesday cautioned that a third front government created by regional parties could lead to capital flight and delay economic recovery.
"If a coalition of smaller, regional parties without a common economic reform agenda were to take the helm, it would likely provoke further capital flight, thereby increasing borrowing costs and weakening the Indian rupee, and delaying economic recovery," Moody's Vice President and Senior Research Analyst Rahul Ghosh said.
The increasing importance of regional parties will continue to hamper the efficacy of nationwide policy making, Ghosh said in a comment titled "Post-election India: A fragmented coalition will be the biggest threat to credit quality".
Ahead of the general elections scheduled in May, efforts are being made to the regional parties to cobble together a third front comprising non-Congress and non-BJP parties.
Moody's further said that the emergence of a strong coalition as a result of the upcoming general elections in India would not act as a near-term game changer for Indian creditworthiness.
However, a fragmented government without either a clear mandate or policy platform would heighten downside credit risks, it said.
Ghosh further said that growth in developed economies and global liquidity trends would be the crucial determinants of recovery in India economic growth.
Moody's assigns a 'Baa3' rating on India, with a stable outlook. India's economic growth fell to a decade low level of 4.5 per cent in 2012-13 and is expected to improve to 4.9 per cent in 2013-14.
While Moody's Indian sovereign rating continues to receive support from the existing structure and ownership patterns of government debt, Indian corporates will remain much more vulnerable to prolonged macroeconomic weakness, it said.
Indian banks, meanwhile, will feel the pinch of a weak corporate environment via deteriorating asset quality, it added.