Price is no longer king. Maruti now has a new launch strategy to score over rivals.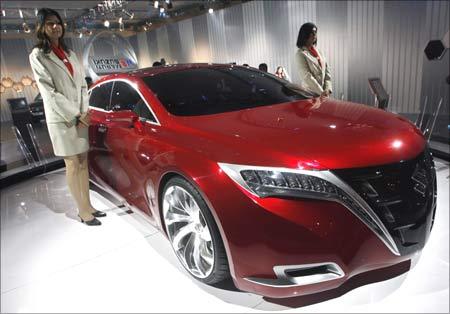 Cars are no longer just about 'kitna deti hai' or its fuel efficiency and therefore market leader Maruti Suzuki has changed its launch strategy.
Showcasing the vehicle weeks ahead of the launch, without talking about the pricing and mileage, is getting important to communicate in detail the evolving features and design to the target segment in a crowded car market.

In December last year, Maruti showcased its yet to be launched car Ignis just to talk at length about its positioning, design, safety and entertainment features, engine type and so on. The detail on price and efficiency was left to be discussed at the launch event which happened a month later.

Companies usually open bookings for a car a couple of weeks before the launch. However, there is limited information and buzz in the market about the car when bookings open. Price, the key deciding factor is also not known.
Showcasing the car and communicating about it before opening the booking helps in plugging most gaps and leaves one blank information -- the price -- for those looking to book. A preview before launch also helps in building buyer appetite and takes away volumes from competition.

"Marketing is changing day by day. Earlier it used to be a linear process: you identified the model, went for the launch, and declared price to sell in the market. Now, our approach is multi-dimensional. Before the launch you need to show it to select people for feedback, go to digital media and create the buzz. This builds a sense of anticipation among customers about the model. People still ask for mileage but certainly it is not the only consideration now," said R S Kalsi, executive director, marketing and sales, at Maruti Suzuki.

The company, which commands a 47 per cent share in domestic market, has repeated the Ignis strategy for Dzire, the full model change of its best selling compact sedan, Swift Dzire.
Last week, the company did a preview event for Dzire and sought to create a buzz while communicating about its features and design. The launch, when price will be announced, is on May 16.

Experts said the agenda of a launch event gets largely hijacked by the price announcement and its comparison with other models in the segment. Therefore, it makes sense to communicate about the style, features and positioning before the price launch.

Rakesh Srivastava, director, sales and marketing, at Hyundai, second largest player in domestic market, said every manufacturer has its own strategy.
"As far as Hyundai's strategy is concerned, we spend more time in preparing a launch after developing the product. A good product and effective communication strategy gets volumes. When we launched Creta in 2015, we took multiple steps before the launch. Initially, the image renderings were revealed, then we announced the variants along with features and a preview was done in Chennai. So, we are trend setters there," he said.
Photograph: Models stand next to Maruti-Suzuki's Kizashi 660-cc concept car, which could be launched in India in the future. Maruti believes in building up a mystery about the price of its car models before a launch so there is a special buzz in the market place. Photograph: Adnan Abidi/Reuters.