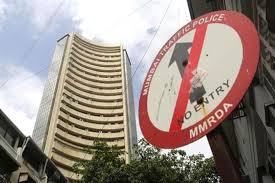 The Bombay Stock Exchange's index calculation system suffered a technical glitch for about 20 minutes in the morning on Wednesday.

The benchmark Sensex opened blank when trading started at 9.15 am due to a fault in the calculation system, which was restored at about 9.35
am.
Initial data for the Sensex was not available because of the glitch.
"The index calculation system, which is separate from trading system, faced a technical issue in the morning.
"It has been resolved now.
"The trading system has been working normally since start of trading," the BSE said in a statement.