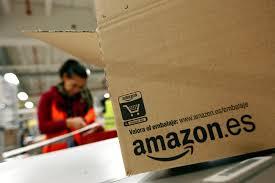 Consumer electronics major Philips on Wednesday announced its collaboration with e-commerce giant Amazon to launch imaginative LED lightings for kids in association with Disney.

In a bid to tap the rapidly expanding online retailing market, Philips Lighting, a subsidiary of the Dutch consumer electronics giant Royal Philips, has partnered 'exclusively' with Amazon to sell its latest product range.

The Imaginative Lighting Range will sport popular Disney characters like Spiderman, Mickey Mouse, Sulley and Mike among others.

"A lot of parents really want to look at things beyond toys for their children, which have active imagination," Philips India Lighting Subcontinent President Nirupam Sahay told PTI.

Philip's superior lightening technology with Diseny's range of cartoon characters will give a unique combination nostalgia as well as the best in technology and Amazon's vast network will ensure its availability not just in Metros but also in tier II and III cities, he added.

"We are launching it exclusively through Amazon because our research indicates that consumers which we are targeting are actually very comfortable buying online.

"Its changing quite dramatically the kind of interaction the people
are having with our lighting products. It has become a great medium," Sahay said.
The portfolio is designed for the kids between three to seven years.
Amazon India Director (Category Management) Samit Kumar said this partnership goes in line with the firm's thrust on the home and kitchen decor segment, which is at present one of Amazon's fastest growing category.
"This adds to our existing portfolio which has about 3,00,000 products. We are constantly re-inventing ourselves and adding more value for our customers," he said adding that it was the first association in the home lighting section.
Philips Lighting is expecting a business of Rs 1,000 crore (Rs 10 billion) from consumer luminaries by FY 2017.
"For consumer luminaries (home decorative lightings), which we have launched in 2008-09, over the last five years we have a CAGR (compound annual growth rate) of over 80 per cent and expect to grow the business to Rs 1,000 crore by 2017," said Sahay.
He further said Philips has a long history of partnership with Disney. It had started in 1960s for lightings and both have worked together for years and promoted new technologies.
"We are taking this association further," said Sahay. The imaginative LED lightings includes Softpals, micro lamps, night light, flash lights and projectors with multiple Disney characters ranging from Rs 800 to Rs 4,300.