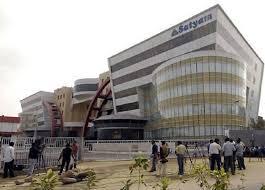 Surprised by tax claims on its investments in scam-tainted Satyam Computer Services, Mahindra Group Chairman Anand Mahindra said he had not anticipated that the Group will be battling Indian government and tax authorities in court for its own money.

In June last year, Tech Mahindra completed acquisition of Mahindra Satyam -- erstwhile Satyam Computer Services -- to become India's fifth largest software services firm. Mahindra is also the Chairman of Tech Mahindra.

"As you know, one by one we settled all of it (legal and regulatory issues) and I am happy to say, we settled them within our targeted budget.

"What we did not anticipate was that Indian government and tax authorities here will be fighting to get claims on money that we have put in," Mahindra told PTI in an interview.

Tech Mahindra and the Enforcement Directorate are locked in an intense legal battle in the Hyderabad High Court.

"There are some weird misleading reports that are coming out that have claims that we have all the ill-gotten money.

There was no money in the company, its such a simple thing that people don't understand. The money that Satyam had after we took over, was our money," he said.

The head of the over $16 billion
diversified conglomerate added that when Tech Mahindra took over Satyam, there was no money in the company and Mahindra Group had invested its own money.
"So where is the question? Whether its the Enforcement Directorate or tax department saying you have to pay for those ill-gotten gains, its as if you have taken over a house which was burgled and then you are paying for it," Mahindra said.
In 2009, Mahindra Group too over Satyam Computers following a multi-billion dollar scam by its founding chairman B Ramalinga Raju was unearthed.
"So we never expected this (legal battle) to be drawn out for so long where the person who is part of the cavalry is being targeted and fired on.
"We are the rescuers, we are trying to tell people we are the white knights, we are not people who did the stealing. "So why are you letting your, it all comes back to processes, how easy is it to do business in this country," he said.
Dodging questions on if he was let down by government, Mahindra said it is all about the 'ease of doing business'.
"If you are looking in the future for people to come in, if you want more white knights, then you must not let them see this experience.
"Then people will not come and take over companies that have had problems, because you cannot be continually prosecuted for crimes of someone else," he added.