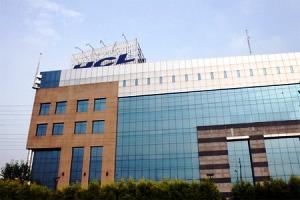 HCL Technologies Thursday reported a 5.7% rise in Q2 consolidated net profit on a sequential basis.

Net profit rose 58.4% on a year-on-year basis, on the back of growth in manufacturing and infrastructure services.

The city-based firm, which follows July-June fiscal year, had posted a net profit of Rs 944 crore in the year-ago period, it said in a BSE filing.

Consolidated revenues grew by 30.4% at Rs 8,184 crore in the October-December quarter of this fiscal against Rs 6,278 crore in the same quarter of the previous fiscal.

On a sequential basis, it rose 2.8%.

Commenting on the performance, HCL Technologies Chairman and Chief Strategy Officer Shiv Nadar said: "As a company HCL has always differentiated itself on two key pillars -- corporate excellence and governance, and trust through transparency and flexibility.

"Our sustained efforts in these areas continue to be recognised."

In dollar terms, the software services exporter for the first time crossed the $5 billion mark in revenues for the calendar year (CY) 2013.

Net profits rose by 39.1% to $242 million in the second quarter of the current fiscal against $174 million in the year-ago
period. Sequentially, the growth was 7.1%.
Revenues rose by 14.5% to $1.32 billion during the review period from $1.15 billion in the corresponding quarter of the last fiscal and were up 4% sequentially.
"HCL continues its profitable growth trajectory with yet another stellar quarter of 4% q-o-q revenues growth and 39.1% y-o-y net income growth," HCL Technologies President & CEO Anant Gupta said.
Infrastructure services, Europe geography and Manufacturing vertical each crossed $1.5 billion in revenues, he added.
For the year ended December 31, 2013, HCL Technologies had cash and cash equivalents of $135.1 million compared to $96.8 million at the end of September 30, 2013.
"The asset light model reflected by our fixed asset turnover at 10x of revenues, and efficient working capital management, continued to keep the return on equity at a historic high of 35% and operating cash flows in excess of 100% of net income," HCL Technologies CFO Anil Chanana said.
HCL Technologies added 6 clients during the October-December quarter, taking the total clients to 844.
Total headcount of the company stood at 88,332 for the period, with gross additions at 7,593 and net at 1,136.
Shares of the company was trading at Rs 1350.10 apiece, up 1.10% from its previous close on BSE.