With the advent of several mobile handset makers leveraging Android operating system, China would have the top five mobile handset makers in the world by 2014, a study by research firm Gartner has said.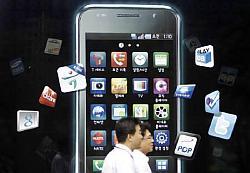 "By 2014, three of the top five mobile handset vendors will be headquartered in China," a Gartner study said.
"Existing mobile phone players are being squeezed by aggressive new vendors, leveraging Android to meet growing demand for medium and entry-level devices in existing and emerging markets," it said.
Observing that mobile phone operators consider Chinese brands for low and mid-range solutions, it said component manufacturers should "align" according to the handsets.
The study revealed that by 2016, at least 30 per cent of the domestic ICT work (Information and Communication Technology) would move to Tier-II cities to lower operating cost and manage manpower needs.
By 2017, at least two of the top 10 Indian IT service providers would emerge "profitable" in provision of low cost cloud services.
Besides, mobile payment service would emerge as the top revenue generators by 2015.
With use of renewable energy, one-fourth of data centres in the country would use renewable energy by 2017 for its operations, it said.