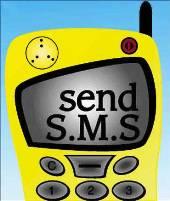 Before you send a 'thank-you' text to your date for a wonderful evening, you might want to read this!

According to a new survey, one third of Britons admitted they would be put off by potential partners based on their post-date texts.

The biggest text turn-off was bad spelling, closely followed by abbreviations (such as gr8 and l8r) and then acronyms such as LOL, ROFL or LMAO, the survey by website match.com found.

'Double texting' (not waiting for a reply before sending another text), one word messages and using smiley faces were all also cited as major faux pas for the post-date message, the Daily Mail reported.

While, singles spend an average of fourteen and a half minutes writing that first post-date text, the burden of post-date
'textiquette' is borne mainly by men.
Half of the single women surveyed said that the first text after a first date is the responsibility of their date.
Only 16 per cent of women believe they should take it upon themselves to send the first message.
"Texts should be light-hearted and tantalising," said
match.com
resident relationship expert Kate Taylor, adding that they should be "a cute little way to say, 'great to meet you' and not much more.
She also advises to 'be mysterious'.
"Don't feel obliged to answer every text. In fact, it's better if you don't, as they will likely just come running back for more," she said.