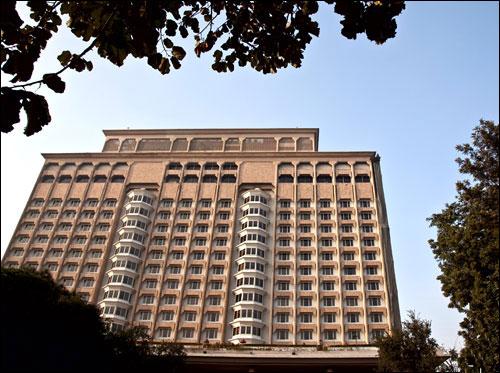 The Taj Hotel near India Gate will remain with the Tatas for one more year and will have the first right of refusal in an
auction to be conducted
within this period.
The breather for the Tata-owned Indian Hotels Company Ltd (IHCL) came at New Delhi Municipal Council meeting, which saw BJP MLA Karan Singh Tanwar strongly objecting to the decision and demanding a CBI probe against the whole affair.
The NDMC decision to extend the lease for one year came even as Additional Solicitor General Rakesh Kumar Khanna has reportedly adviced the civic body to go for auction as it will determine the "fair market price".
The IHCL had entered into a 33-year lease for using the property in 1978 which ended last October and was extended by another year till October ten this year.
"It has been decided by the council that the lease will be extended by one year, within which there will be a new bidding process. The IHCL has been allowed to keep the first right of refusal so that they can match the highest bid.
"This has been done to ensure that the existing owner has no problem in operations during this one year period and that the NDMC gains the maximum revenue out of the operations," NDMC spokesperson Amit Prasad said.
The NDMC will continue to get the current 17.25 per cent share from revenue or around Rs 29 crore per year from the hotel, a senior NDMC official said.
The meeting was attended by Delhi Chief Minister Sheila Dikshit, NDMC Chairperson Archana Arora and others.
The Urban Development Ministry has earlier suggested that NDMC should go for open bids for the property in which the Taj Hotel is situated following which an independent consultant was asked to prepare a report on the road ahead.
Tanwar said he opposed the decision to extend the lease. "I opposed it in the meeting and instead suggested that the lease be extended for maximum two months, within which the new bid can be made," he said.
Demanding a CBI probe, he alleged that in the last one year the NDMC did not do anything to ensure that a bidding takes place.