Tata Motors Ltd is close to becoming the cheapest stock on a 12-month forward price-to-earnings basis on the Sensex, Thomson Reuters data shows.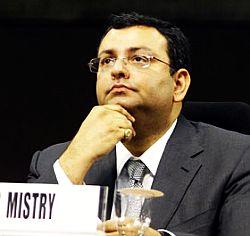 Tata Motors is trading at 8.32 times 12-month forward PE, just marginally away from 8.31 times for Sesa Sterlite, currently the cheapest in the 30-member
Sensex.
Tata Motors shares have fallen 9.3 per cent since the end of November, compared with a 2.2 per cent gain in Sesa and a 1.4 per cent fall in the Sensex.