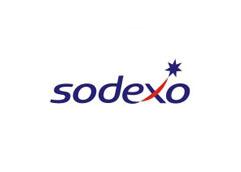 French catering and voucher group Sodexo said on Wednesday it has acquired maintenance and facility management firm MacLellan India with an aim to further consolidate its position in the fast growing facility management solutions pace.

"This acquisition reinforces Sodexo's clear positioning as an integrated services provider, and our growth strategy in India," Sodexo India On Site services chief executive Sunil Nayak told reporters here after announcing the buyout.

No financial details of the deal were announced.

The company's ambition is to continue to be a leader in the domestic market by leveraging its number one position in both on-site and benefits and rewards services, while growing the facilities management business further in technical services, he said.

Sodexo India On Site is eyeing to double its revenue by 2015 and the buyout will help it further in accomplishing
the target, Nayak said.
"Last year (August-September fiscal year) we clocked Rs 1,000-crore (Rs 10-billion) revenue from the quality of life space.
"The group has already announced its ambitious plan to double the revenue from India market by 2015.
"This acquisition will further strengthen our positioning in the segment," he said.
MacLellan India provides maintenance and facility management services to industries in sectors such as automotive, IT and pharmaceutical as well as industrial parks and office spaces.
The company posted Rs 130-crore (Rs 1.3-billion) revenue, besides clocking a 20 percent year-on-year growth in its business last fiscal.
Sodexo on site services currently caters to 350 clients, including corporates, education and health care segments, providing four services-foods, hard and soft facility management and design and build- across 900 sites with 34,500 employees.
It also manages 90 million square feet space.