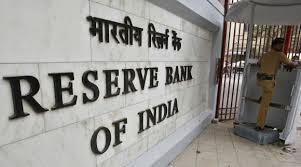 Sharp rate cuts are in store in 2015, as the Reserve Bank of India's commitment to bring down inflation might make room for these, even if the US Federal Reserve starts raising interest rates, experts believe.

RBI is committed to bringing down retail inflation to eight per cent by January 2015 and six per cent by January 2016.

Though CPI-based inflation rose to 7.96 per cent in July from 7.46 per cent in June, it is seen stabilising in the months ahead.

"Lower inflation would enhance the efficiency of India's economy.

"A credible disinflation process would help lower long-term bond yields in anticipation of lower inflation risks and, ultimately, a meaningful sustainable reduction in policy rates," said UBS Securities India in a note to clients titled '200 bps lower interest rates in less than 2 years', released on Thursday.

The note added that monetary policy would lag inflation and RBI will keep policy rates on hold till late FY15.

RBI had previously raised the repo rate in January, by 25 bps to eight per cent.

Since then, status quo has been maintained in the past three bi-monthly monetary policy reviews.

Some economists even feel the rate cut cycle might begin as early as the start of 2015.

"We see RBI cutting policy rates by 75-100 bps starting early 2015, even if US Fed chair Janet Yellen hikes rates from September 2015.

"In our view, RBI and Fed monetary policy is no longer synchronous," said Indranil Sen Gupta, India economist, Bank of America Merrill Lynch.

Explaining the rationale for rate cuts, Sen Gupta believes the rate differential, at 800 bps, is already far higher than the average 460 bps since January 2003.

Besides,
it is really the high foreign exchange reserves rather than the rate differential that holds the key to rupee stability.
The other factor being US Fed tightening will itself likely contain 'imported' inflation by stabilising commodity prices.
The US Fed is on pace to end its monthly bond buying programme in October and plans to hold interest rates low for a considerable time even after that.
The minutes of its policy meeting on July 29-30 showed no discussion on the timing of a rate increase.
Officials have forecast that it would occur some time next year.
Latest data show RBI's foreign exchange reserves rose by $43.3 million for the week ending August 15 to $319.39 billion.
These are considered by the Street at comfortable levels, due to which the rupee is stable.
Bonds, too, are set to benefit from a cut.
"Any rate cut shall fuel a rally in the bond market.
"If there has to be a meaningful rate cut, at least 50 bps should be there.
"This kind of cut will result in 10-year bond yield falling to eight per cent," said Anoop Verma, vice-president for treasury at Development Credit Bank.
The 10-year bond yield ended at 8.56 per cent on Thursday.
GRIP TO LOOSEN?
RBI committed to bringing down CPI-based inflation to 8% by January 2015 and 6% by January 2016
Though CPI-based inflation rose to 7.96% in July from 7.46 % in June, it is seen stabilising in the months ahead
RBI had previously raised the repo rate in January, by 25 bps to 8%, after which it maintained status quo
Some economists feel the rate cut cycle might begin as early as the start of 2015