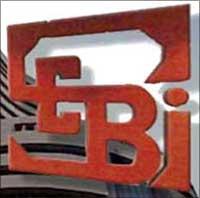 Sebi has ordered attachment of bank accounts of three individuals to recover penalties worth over Rs 12 crore (Rs 120 million) slapped on them for irregularities in initial public offers of various firms between 2003-05.

The market regulator had imposed penalties on Roopalben Nareshbhai Panchal, Arjav Nareshbhai Panchal and Biren Kantilal Shah for cornering shares in the IPOs of IDFC, NTPC, Tata Consultancy Services, Suzlon Energy and Yes Bank, among others.

Armed with greater powers to deal with defaulters, the Securities and Exchange Board of India recently began directing attachment of bank accounts to recover penalties from entities that violated capital market norms.

In similarly-worded notices of attachment dated October 17, Sebi asked 11 banks, including ICICI Bank, Bank of Baroda, HDFC Bank, IDBI Bank, Indian Overseas Bank and Standard Chartered Bank, to attach the accounts of the three individuals.

Further, the banks have been asked by Sebi not to allow any debit in these accounts until further orders.

However, the regulator has allowed for credits
into the accounts.
"There is sufficient reason to believe that the defaulter may dispose of the amounts/proceeds in the bank accounts," Sebi said.
It has also asked banks "for all other accounts by whatever name called of the defaulter, either singly or jointly with any other persons".
The move is part of Sebi's efforts to recover a total fine of Rs 12.31 crore "along with interest, all costs charges and expenses in respect of all proceeding for recovering the said sum" against these three entities and the same is due from them.
Sebi has to collect nearly Rs 11.74 crore (Rs 117.4 million) from Roopalben, Rs 556,000 from Shah and Rs 1.03,000 from Arjav.
In February 2011, Roopal was directed by Sebi to disgorge ill gotten gains worth Rs 11.6 crore (Rs 116 million).
Sebi was recently granted powers to attach property and bank accounts, among other things, of persons and entities which have failed to comply with directions involving payment of penalties and other dues.
The market regulator has also asked banks to provide details of all accounts, including lockers held by the individuals, copy of account statements and confirmation of attachment of the said accounts.