The Securities Appellate Tribunal on Monday adjourned till Tuesday the hearing on an appeal by Reliance Industries against market regulator Sebi in the 2007 insider-trading case as the company sought time to respond to certain queries from the tribunal.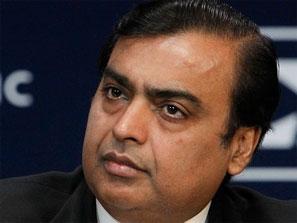 The Securities Appellate Tribunal (SAT) Presiding Officer J P Devadhar on Monday asked senior RIL counsel Janak Dwarakadas not to shift his stance on the number of documents his client wants from the regulator when Dwarakadas said he demanded only three set of documents from Sebi on the consent order which the company is challenging and another set of 27 documents for the second case that's on the adjudication petition.

Reliance Industries Ltd (RIL) is fighting two cases -- one challenging the new consent mechanism guidelines that Sebi issued in May last year, and another seeking adjudication proceedings on the insider trading case related to its 2007 sale of Reliance Petroleum shares.
The new consent settlement guidelines excludes insider trading cases because of which RIL's plea has gone out of consideration. "You cannot keep changing your demands. This case has been oscillating from here and there from June 2010, when Sebi had first issued the showcase notice to your clients. It can't go on an on like this for ever.

"We don't want investors to be left in the lurch because of such indecision. First, let's know how many documents you are demanding from the regulator," Devadhar told Dwarakadas.

Following this, the RIL counsel sought time from the Presiding Officer to talk to his client and he went out. After a while, he returned and informed the court that he could not reach the person concerned at the client side and sought adjournment till tomorrow. The Presiding Officer put off the case for further hearing for Tuesday.