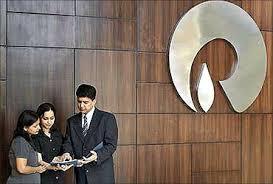 Reliance Industries may more than double natural gas production to 50 million standard cubic metres per day by 2018 if gas prices are increased from April, Bernstein Research said on Monday.

The projected output will come from satellite fields in the eastern offshore KG-D6 block as well as North East Coast block NEC-25, off the West Bengal coast.

"Despite several years of delay, we expect India to announce a radical reform of natural gas prices starting in 2014," said a Bernstein report.

The Cabinet Committee on Economic Affairs last month approved the Rangarajan formula for pricing domestic gas at an average of international gas hub prices and actual cost of importing gas in its liquid form into India.

The price of gas in April, when the formula will be applicable, is estimated to be $8.2-8.4 per million British thermal unit as against current $4.2.

"Dwindling gas production has given way to more expensive LNG imports, which has partly grown to fill the void left by declining domestic gas production.

"For India, the choice is increasingly between raising gas prices or having no gas.

"In short, we do not believe that India has an option," it said.

The current gas price of $4.2 is just about 25 per cent of liquefied natural gas spot prices and among
the lowest in Asia, the report said.
The current KG-D6 gas price of $4.2 is set to expire on April 1, 2014, it added.
"We see the increase in gas prices as a major positive for Reliance Industries. . . With NEC-25 and the D6 satellite developments likely (to be) approved over the next 12 months, we estimate that Reliance can increase gas production offshore India from 20 million standard cubic meters per day to over 50 mmscmd by FY18 if gas prices are increased," the report said.
RIL currently produces about 11.7 mmscmd from the KG-D6 block, down from a peak output of 69.43 mmscmd hit in March 2010 before water and sand ingress shut down well after well.
Of 69.43 mmscmd, D1&D3, the largest of the 18 gas discoveries in the KG-D6 block, contributed 66.35 mmscmd, while 3.07 mmscmd was the output from the MA field, the only oil discovery on the block.
The current 11.7 mmscmd output is made up of 8.49 mmscmd from D1&D3 and 3.22 mmscmd from MA field.
"With gas price reform imminent, further exploration of the deeper syn-rift play across KG-D6 and the broader margin will become attractive again. Low gas prices remain the barrier to exploration offshore India and over the past few years, there has been a hiatus in exploration drilling," the report said.
The increase in gas prices will make further exploration attractive and future development off offshore gas resources economically viable, it added.