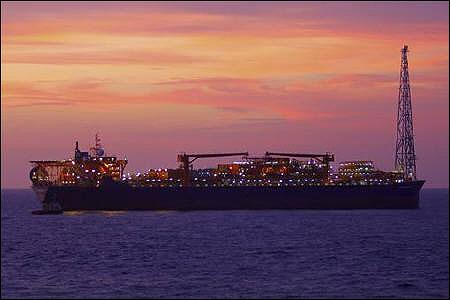 Reliance Industries has made drastic changes in gas supply contracts that will jack up its KG-D6 gas price by 10 per cent over and above the new rate of $8.3 coming into effect from next month.
RIL has circulated to urea manufacturing fertiliser units a new Gas Sale and Purchase Agreement (GSPA) for supply of natural gas from its eastern offshore KG-D6 fields from April 1 upon expiry of current 5-year supply contract at month end.
In the new GSPA, RIL has proposed to charge government- fixed rate for natural gas on Gross Calorific Value (GCV) basis instead of current practice of billing $4.205 per million British thermal unit on Net Calorific Value (NCV) basis, sources privy to the development said.
The heat produced from natural gas is measured in calorific value. The heat rate is measured in gross (GCV) or net (NCV) basis. One GCV equals to 0.9 NCV and so on a like to like basis billing urea plants the new price of $8.3 per mmBtu on GCV would mean an actual rate of $9.13 on NCV basis.
A senior official in the fertiliser ministry said his ministry has taken up the issue of changes made by RIL in the GSPA with the Oil Ministry.
"We expect the Cabinet decision to price natural gas based on Rangarajan Committee formula to be implemented in letter and spirit," he said.
The Rangarajan formula of pricing natural gas at an average of international hub rates and actual cost of importing LNG into India does not specify pricing the fuel on GCV or NCV basis.
Since gas in its liquid form (liquefied natural gas or LNG) is imported into India on GCV basis, RIL is using the same logic to price gas from April 1, sources said.
Currently, most of the domestically produced gas is priced on NCV basis. Email sent to RIL seeking comments remained unanswered.
Sources said the Fertilizer Association of India (FAI) has written a letter to the fertiliser ministry raising concerns about the proposed GSPA. The fertiliser ministry has taken this up with the Oil Ministry.
As per preliminary calculations made by the oil ministry, the new rate in April will be $8.3 per mmBtu. But the ministry is unhappy with the rate and has asked for reworking of some of the numbers.
Gas accounts for nearly 80 per cent of the production cost of urea. An increase of $1 per mmBtu in gas price translates into an enhanced cost of production of about Rs 1,369 per ton. For 18 million tons of urea produced from gas, $1 per mmBtu price increase translates into an increase in cost of almost Rs 2,465.1 crore.
A $4 per mmBtu increase in rate would mean Rs 9860.4 crore increase in cost of production and using GCV method would mean a further Rs 2,046 crore increase in cost.