Demand and prices of property are unlikely to decline as a result of the housing finance scam racket unearthed by CBI earlier this week, according to the country's top developer DLF and consultant Jones Lang LaSalle.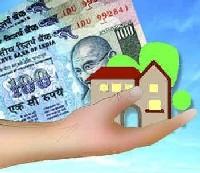 "Property prices are sub-set of demand. We do not foresee any negative impact on demand. Hence, the prices will not come down," Jones Lang LaSalle India (JLL, India) Chairman and Country Head Anuj Puri said, when asked about the likely impact of housing finance scam on property demand and prices.

Puri, however, pointed out that the banks would be more cautious in lending to developers, who in turn would have to depend more on other sources like private equity for funds.

Echoing similar views, DLF Group Executive Director Rajeev Talwar said: "Property demand depends on the growth of the economy. Any individual misdemeanour should not impact the growth of the real estate sector."

The views of DLF and JLL, India differ from HDFC Chairman Deepak Parekh who, yesterday, had said that there could be correction in property prices as fallout of the housing finance scam.

"Some developers will bring down the prices and sell...the unsold stock with developers is huge across the country. In this scenario, prices cannot go up definitely," Parekh had said.

On November 24, CBI arrested LIC Housing Finance CEO Ramachandran Nair and seven other top bankers for allegedly colluding with Mumbai-based Money Matters in sanctioning housing loans meant for individuals to corporates.

"There will be repercussions in terms of increased caution by banks while lending to developers. Borrowing will become more expensive and the process involved in getting it lengthier as banks increase their vigilance levels," said Puri of JLL, India.