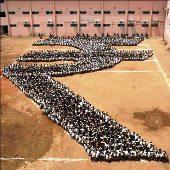 Noting that there has been a drop in credit to the industry so far this fiscal, the Reserve Bank on Tuesday prodded banks to ensure adequate credit flow to the productive sectors of the economy.

"Banks should ensure adequate credit flow to the productive sectors of the economy," Governor D Subbarao said in his third quarter review of the monetary policy.

Conceding that there has been risk aversion among the lenders stemming from their rising asset quality concerns, the Governor said banks should lend to productive sectors, notwithstanding the importance of asset quality, by being discerning.

The system witnessed a 16.2 per cent year-on-year growth in non-food advances by mid-January, which nearly meets its expectations, the RBI said, but raised concerns over the slowdown in
credit to the industry.
"Bank credit to the industry showed a significant deceleration while credit to agriculture registered an increase," the policy statement said.
In absolute terms, the total flow of financial resources to the commercial sector till mid-January was Rs 9.6 trillion, up from the Rs 8.1 trillion observed during the same period a year ago, with the net incremental credit being about Rs 1.5 trillion, the RBI said.
"This was mainly due to the increase in bank credit and subscriptions by non-banks to commercial papers," it said.
In its second quarter review of the monetary policy in October, the RBI had estimated that the system would witness a credit of 16 per cent during the fiscal.
The apex bank noted that money supply growth has also been below target and revised downwards its projection to 13 per cent from the earlier 14 per cent during the period.