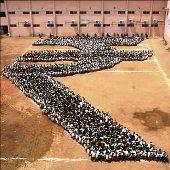 Reserve Bak of India Governor D Subbarao, who will announce the quarterly monetary policy on January 29, discussed on Thursday the prevailing macro-economic situation with Finance Minister P Chidambaram.

"Our next quarterly review policy is scheduled for Tuesday. As per standard practice, I have come to review macro economic situation with the Finance Minister," he told reporters after the meeting in New Delhi.

The third-quarter monetary policy review is keenly watched by the industry as well as the market because the central bank has not lowered the key interest rate (repo rate) since March on concerns of inflation.

However, in December policy review, RBI had provided some hint that
it may reduce its key lending rate in January.
Corporates have been clamouring for lowering in interest rate to boost industrial production, which contracted by 0.1 per cent in November.
Inflation based on wholesale prices declined to a three- year low of 7.18 per cent in December.
However, retail inflation rose for the third successive month in December to 10.56 per cent.
Earlier this week in Hong Kong, Chidambaram had said RBI must strike a balance between needs of pushing growth and controlling inflation.
The Indian economy grew by 5.4 per cent in the first half (April-September) of the current fiscal, as against 7.3 per cent in the corresponding period of 2011-12.
It is estimated that the year-end gross domestic product would be 5.7 per cent, a 10-year low.